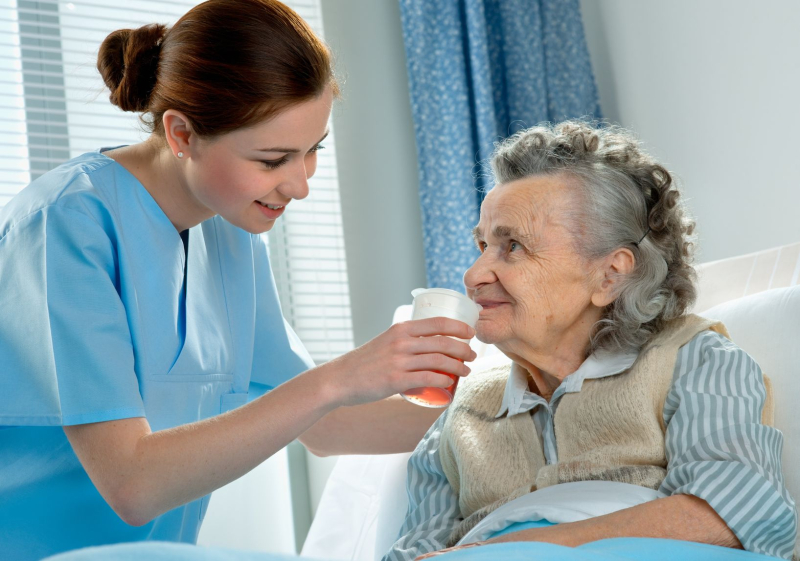 with Valerie Curtis
January 10th to February 28th, 2022
Are you interested in direct patient care? Consider training to become a Certified Nursing Assistant (CNA) at Northern Light Continuing Care – Lakewood in partnership with Mid-Maine Regional Adult Community Education and Kennebec Valley Community College.
This 40 hour per week paid position consists of 32 hours of class and clinical experience with the remaining hours spent as a Unit Helper on one of Lakewood's Nursing Units. If you are accepted into the program, you will be a full-time employee while earning your CNA Certificate.
All applicants must meet the following criteria:
• 18 years of age or older with a high school diploma or equivalent
• Participate in a pre-admission interview
• Successfully pass a pre-employment background check & drug screening
• Willing to work in a unit helper position each week while in training
• Commit to Northern Light – in a full time position for one-year post training.
Lakewood Continuing Care - Job ID 5267
Mayo Hospital - Job ID 8735
C.A. Dean Hospital - Job ID 5672
Maine Coast/Blue Hill Hospitals - Job ID 7161
To apply visit: www.northernlighthealth.org/careers and search for the Job ID you are interested in.
If you have any question, please contact: Robin Doody at 207-861-3022 or rdoody@northernlight.org
Online registration unavailable